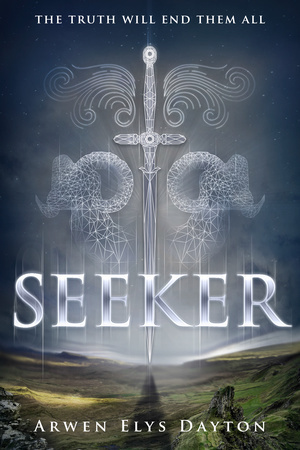 Quin Kincaid has been put through years of brutal training for what she thinks is the noble purpose of becoming a revered 'Seeker'.

Only when it's too late does she discover she will be using her new-found knowledge and training to become an assassin. Quin's new role will take her around the globe, from a remote estate in Scotland to a bustling, futuristic Hong Kong where the past she thought she had escaped will finally catch up with her.
DNF 37%
I was so excited about this book when I first got approved for it on Netgalley, but it was actually quite a disappointment. Most of the time I had no clue what was going on. I see this book as appealing to some and confusing to others. If you are interested in this book and happen to see my review, do not let that discourage you from attempting to read this book. You may find yourself falling in love with it or you might find yourself hating it.